201 /202 stainless steel
201 stainless steel belongs to austenitic stainless steel, is the most commonly used in the 200 series in China. 201 stainless steel With"acid"and "alkali resistance"and"high density", "no bubbles", "no pinhole polishing"etc..It's the production original material of a variety of "watchcase", "watchband bottom cover material with best quality"etc.. 201 stainless steek is used for"decorative tubes", "industrial tubes", and a plurality of products with shallow drawing.201 stainless steel price is cheap, what's more ,201 stainless steel has better physical properties.
202 stainless steel also belongs to 200 series,the only difference with 201 is that the Nickle contenting.202 and 201 with the same applications,characteristic etc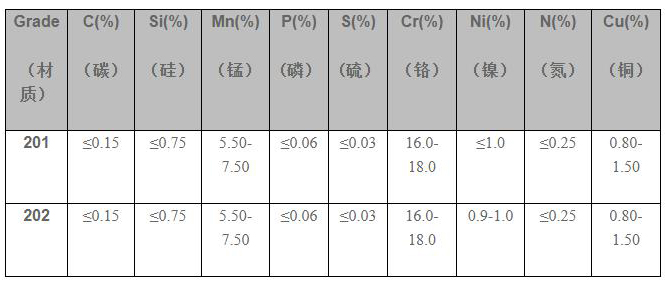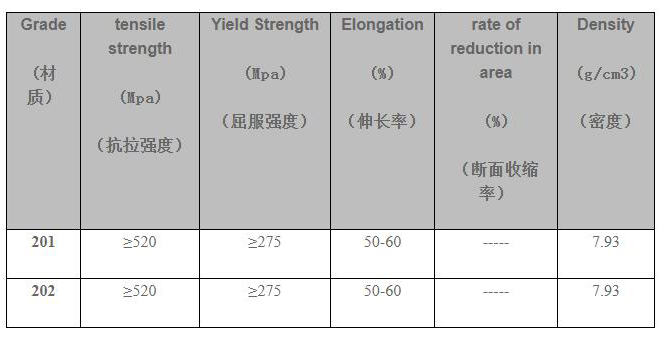 Applications
Widely used in All kinds of watchband, watchband bottom cover, high quality materials etc.

Also Widely used in the production original material of Decorative tubes, industrial tubes, and some of the products.

Applied to high temperature materials. Because high temperature applications require relatively strong resistance to the material to prevent intergranular corrosion at low temperatures.

Because the surface can be a variety of surface processing, also widely used in the decoration industry filed.

● More about for 201/202 material
200 series stainless steel is in the period of World War II, as the 300 series stainless steel substitutes in the United States first developed successfully. At that time, as a result of the war, as a strategic material nickel is strictly controlled by the relevant countries, the United States nickel supply is seriously insufficient. In order to solve the serious shortage in the supply of nickel under the production and supply of stainless steel, the United States has developed a generation of nickel with manganese austenitic stainless steel of the new steel series.
Feedback form contact with us